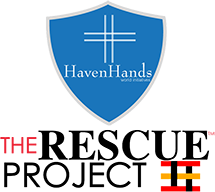 VISION 2020 MASQUERADE BENEFIT BALL / RESK 'QUE's BIRTHDAY CELEBRATION
The Rescue Project's Vision2020 Campaign for Clean Water Masquerade Benefit Ball & Gala:
Every year, fashion mogul and business magnate Resk 'Que celebrates another major yearly milestone by bringing attention to a noble cause during his birthday gala, and this year that noble cause is the launch of a global relief effort, the Vision2020 Campaign.
The Vision 2020 Campaign is aimed at providing clean water, improved sanitation and readily available eye care to over 200 million individuals all over the world by raising $20 million for the cause by the year 2020. All proceeds go directly to aiding these individuals through aid such as: drilling wells, installing irrigation systems, building latrines, training and supplying medical staff and more.
Unclean water and improper sanitation leave far too many dead each and every year, due to conditions that can easily be prevented and treated. Vision2020 is aimed towards Sub-Saharan Africa, but also will supply aid to areas in need such as Southern Asia, the Caribbean, Eastern Europe, Latin America and everywhere else that clean drinking water is scarce.